Peavey New and Hot for 2021
SEE WHAT'S NEW & HOT FOR 2021:
VYPYR® X SERIES
Peavey Electronics® once again redefines the modeling amplifier category with the introduction of the VYPYR® X Series. This latest evolution of the revolutionary VYPYR line includes three new models with updated styling, enhanced acoustic performance and improved TransTube® analog/digital hybrid technology, a Peavey exclusive providing true analog distortion that emulates real tubes.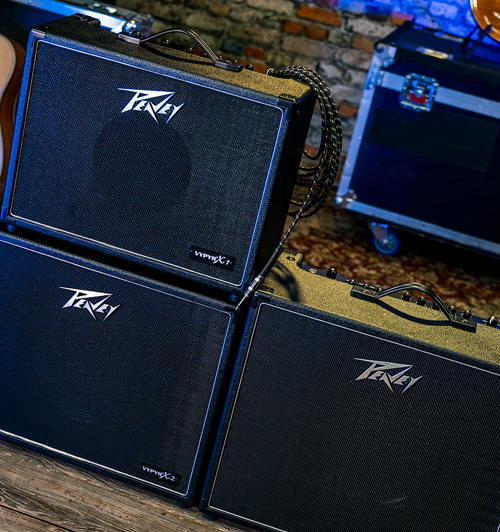 True to the VYPYR VIP legacy, the new VYPYR X Series offers world-class processing and cabinet design with Variable Instrument Performance. Users can switch from electric guitar to bass to acoustic on the same amplifier. The VYPYR X2 and X3 models take utility a step further with up to 10 different instrument modes and 26 total on-board amp-accessible effects. The X2 and X3 models can also be controlled remotely with on-board Bluetooth wireless remote control via Peavey's exclusive VYPYR control app for iOS devices. Users can change and store all their presets remotely, stream audio in, and play a backing track or favorite music.
Fully loaded with amps and effects, the VYPYR X Series proves why it's the ultimate modeling machine, providing a range of solutions with unparalleled value.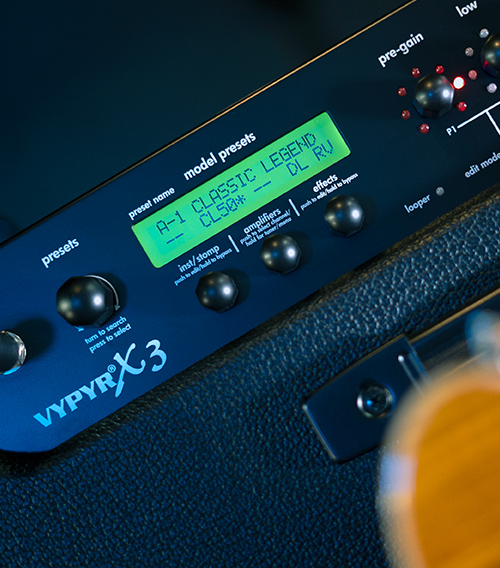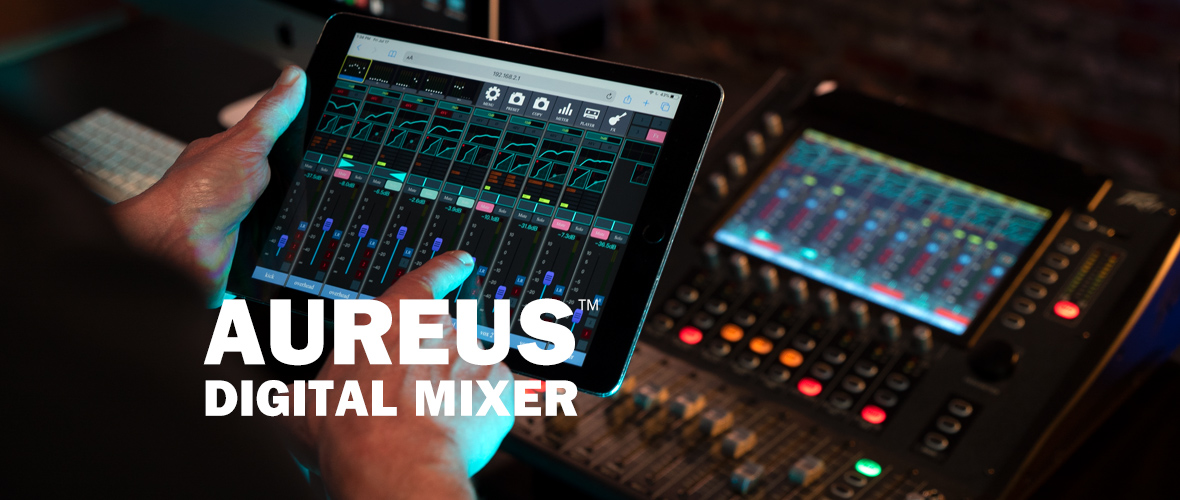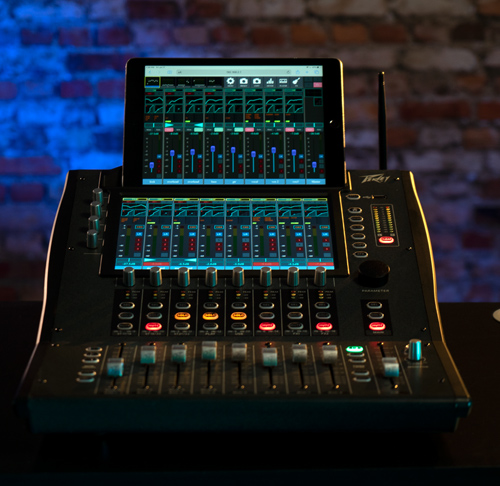 AUREUS™ DIGITAL MIXER
The foundation of the Peavey Aureus digital mixer is professional quality audio in an easy to use package. The 10″ multi-touch display allows users to access almost any control with just a couple of taps. Fifty-nine dedicated controls allow access to most critical functions with a single touch, making the Aureus the easiest to use digital mixer to date. No fumbling through endless menus – just touch the feature you want to access and adjust.
Quick setup is easy with the Aureus. Packed with presets for channels, EQ, gate, compressor, scenes, and shows, the mix can be up and running in minutes. The mixer also provides the ability to save and store your own presets, scenes, and even an entire mix onto a USB drive.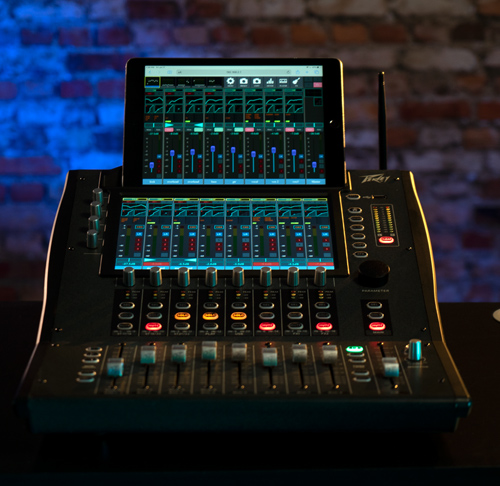 Features
Channels: 28 inputs X 14 outputs
Inputs: 16 x XLR-1/4 Combo
Phantom Power: 16 Channels 48V
Additional Inputs: Bluetooth, USB A/B
Outputs: 10 X XLR, 2 RCA, 6 Digital
AUX Sends: 8 Aux
Busses / Groups: 8 BUS, 2 MAIN, 4 DCA
DATA I/O: WIFI onboard, Ethernet remote
Computer Connectivity: Ethernet, WIFI, USB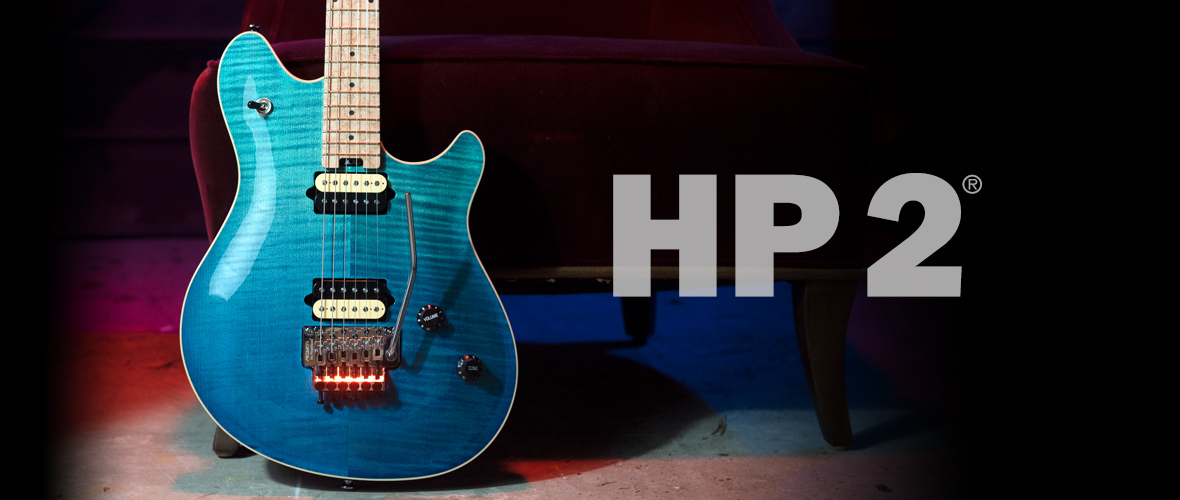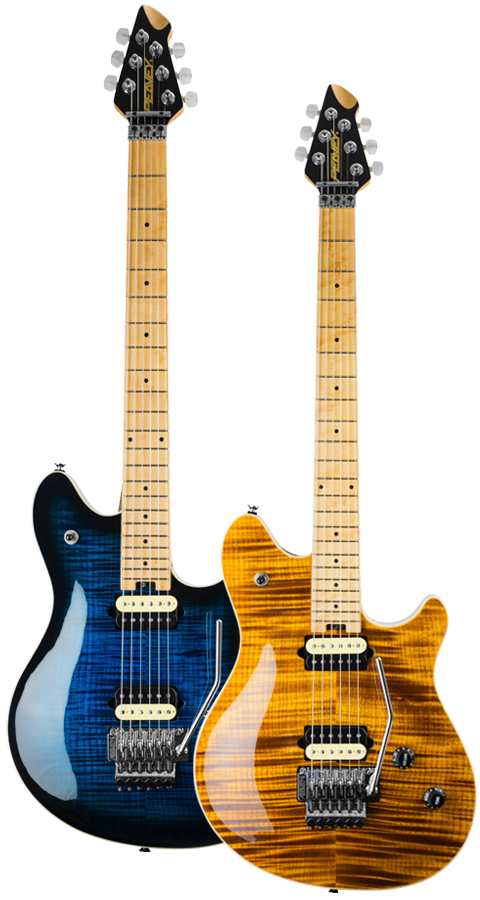 HP 2® Series
The Peavey HP 2 is constructed with leading-edge technology, traditional handcrafted methods, professional-quality upgrades and customizations. When a guitar bears the initials of Peavey founder and CEO Hartley Peavey, players can expect an iconic design with its own unique flair.
While the esthetic is classic, the HP 2 undoubtedly stands out with its carved top and offset, asymmetrical body design that offers comfort, proper balance, and maximum playing ease. Maple was chosen for the top and basswood for the back. We selected these hardwoods not only for their natural beauty and weight characteristics, but also for their specific tonal qualities. Cream edge binding accents the body.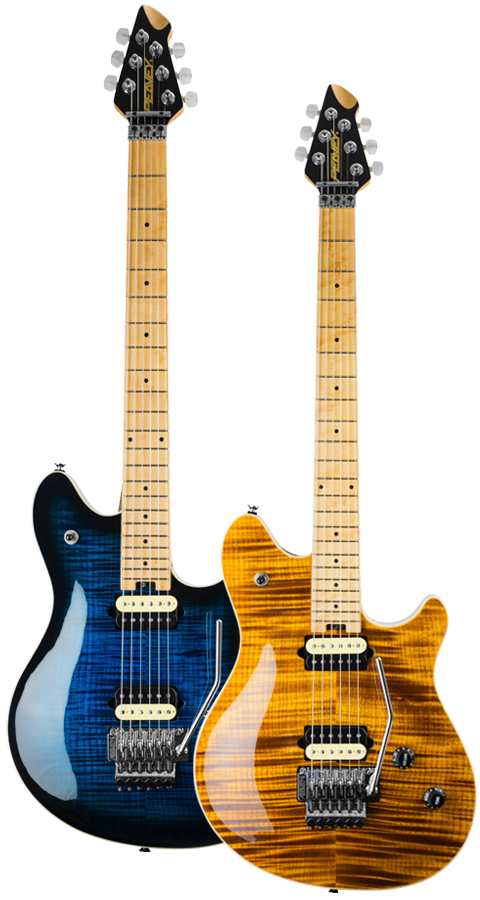 The HP 2's construction and electronics work in harmony. Two custom-wound Peavey humbucking pickups supply optimal output and tonal response. A Switchcraft® 3-way toggle switch allows selection of pickups in up, center and down configurations. Players will also find a Peavey/ Floyd Rose® licensed, double-locking tremolo assembly to complete the guitar. Finishing off the guitar are two push-pull knobs for volume and tone, with the ability to split the pickups individually.
Ten degree tilt-back headstock with unique scoop design
Schaller® tuning machines with pearloid buttons
25 ½ inch scale Graphite-reinforced oil-finished neck and fingerboard
Switchcraft® 3-way toggle switch – Up: Neck, Center: Both, Down: Bridge
Peavey design humbucking pickups mounted directly to body
Master volume, master tone, push pull coil tap capability
Easy-access torsion-rod adjustment
Premium hardshell case included
Peavey licensed Floyd Rose® tremolo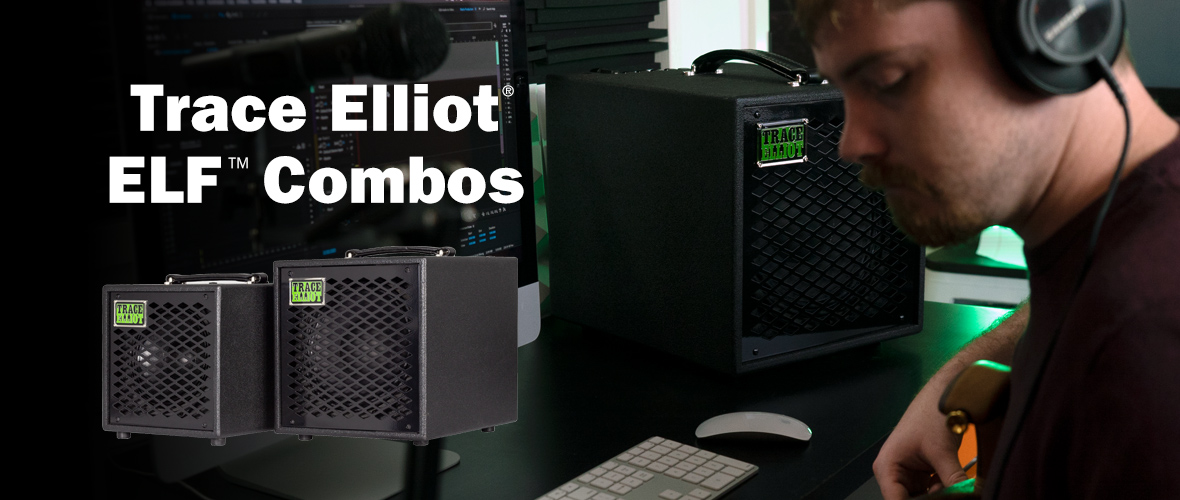 Trace Elliot® ELF™ Combos
Purpose-built to amplify your talent and the tone of your instrument.
There are many small bass amplifiers, but NONE that sound like their full-sized counterparts until now. For the authentic tone of a big bass amp that you can carry in one hand, the Trace Elliot® ELF™ Combos take the finest speaker components on the road in a portable package. These Combos are purpose-built to amplify your talent and the tone of your instrument.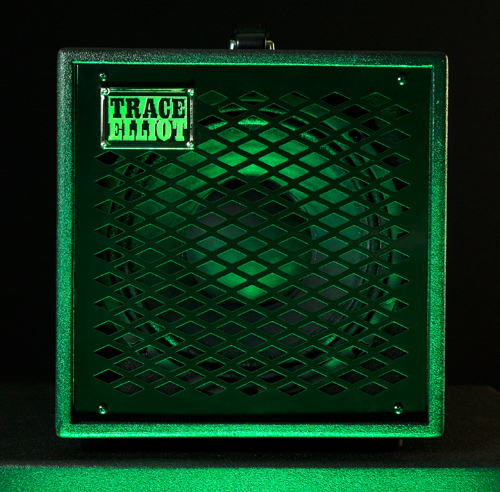 play video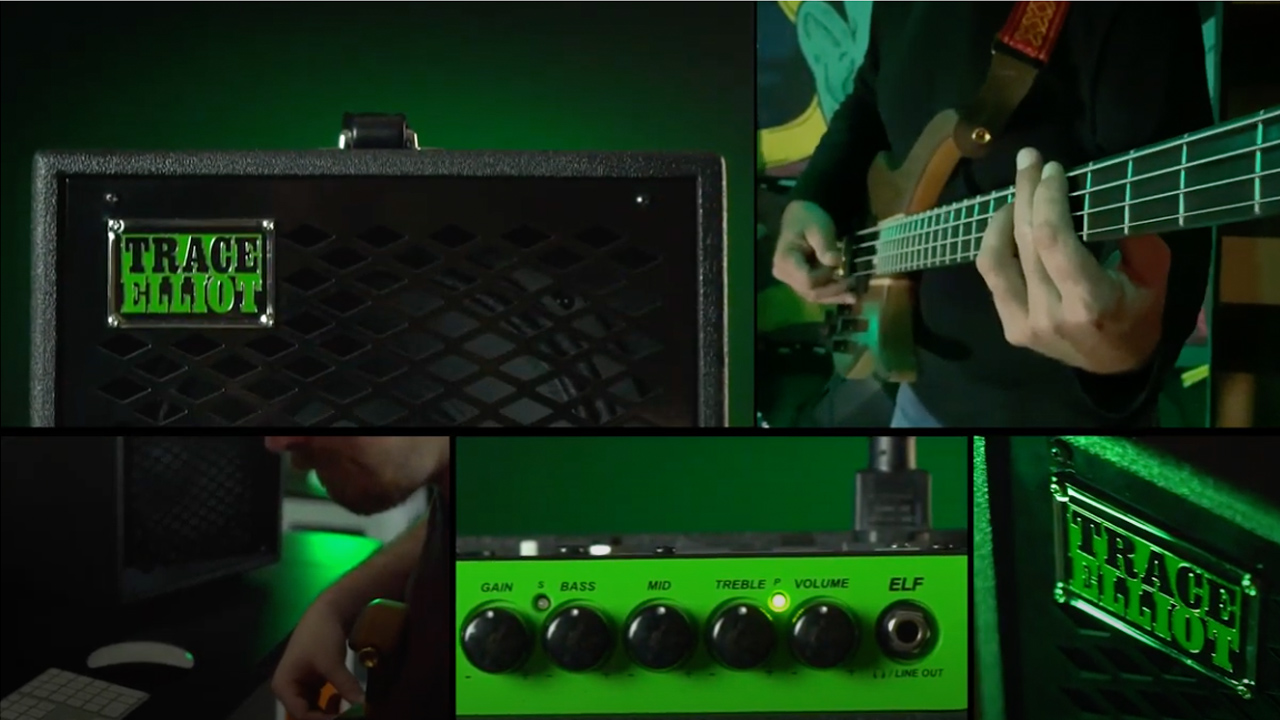 Introducing the Trace Elliot® ELF™ Combos
play video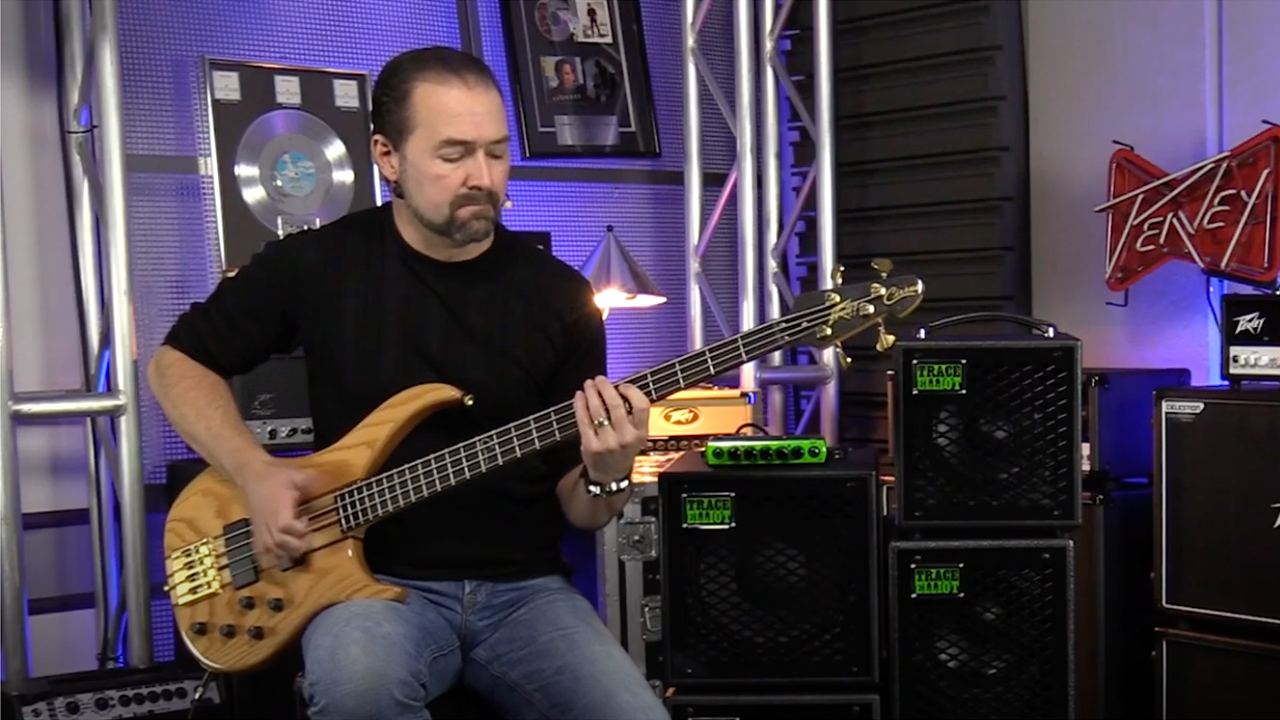 Overview and Demo of the Trace Elliot® ELF™ Combos
invective™.MH Mini Amp Head
Legendary High-Gain Performance & Pedal-Friendly Clean in a Mini Head
The invective.120 head has been one of the most in-demand high-gain amps on the market. Developed in a collaboration with the talented Misha Mansoor, this was one of the first amps designed to be a perfect match for modern pedalboardcentric players. The best-in-class clean channel is the perfect launchpad for your pedal-generated sound. The high-gain channel in the invective is based on the legendary 6505, known as the amp that created today's hard rock sound. Now with the invective.MH, you can get this versatile performance amp in a mini-head form factor.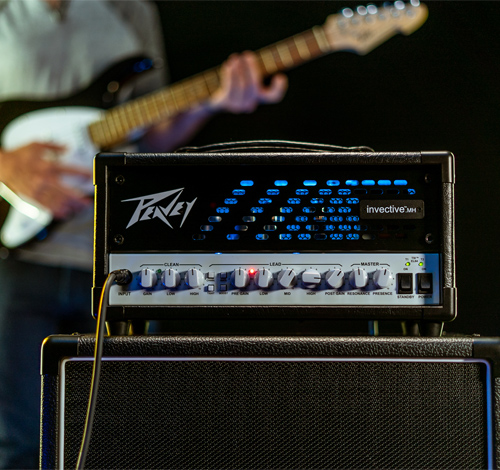 MAX Portability. MAX Flexibility. MAX Sound.
Peavey packages portability, flexibility and sound in the new MAX® bass amp series. Designed especially for performers, the MAX series features an angled baffle which allows players to direct the sound right where they want it. With durable yet ultra-lightweight construction, the MAX series delivers plenty of power and state-of-the-art tonal quality.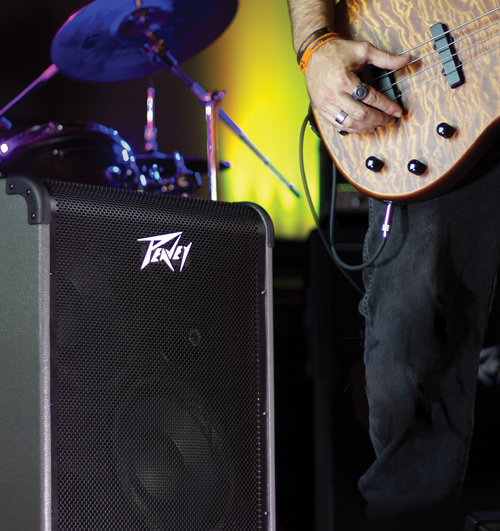 LN™ 1263 Column Array Portable PA System
The LN™1263 is a compact, powerful, lightweight and low profile portable column-array. Utilizing 1200 watts of potential maximum power, the unit contains 12 2.75″ custom drivers for the mid-high column and a custom 12″ driver for the subwoofer. Completely self contained, the unit has no visible cables in mono operation. it's clean design is well suited for applications where speakers should be heard and not seen. Coming in at 10lbs lighter than our nearest competitor, the LN1263 is extremely easy to carry: an entire PA system that can be moved by one person in one trip.